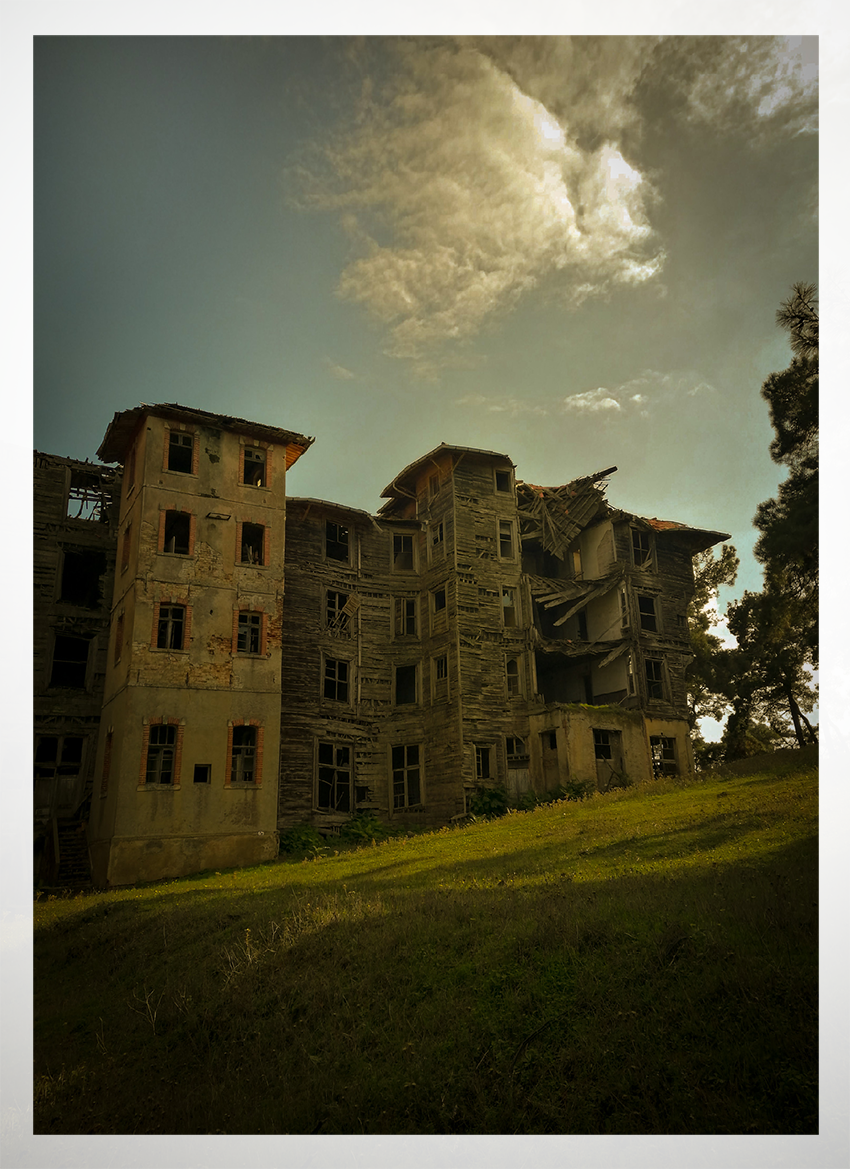 One afternoon on our month-long stay in Büyükada, the largest of Istanbul's Princes Islands we went out to find the legendary Prinkipo Greek Orphanage which is counted as the world's second-largest wooden building. Walking along large summerhouse mansions we at last entered the open forest where goats, cows, and wild cats were roaming around in the groves and the old ruins. After about half an hour we reached the Prinkipo Greek Orphanage. Situated on a hill surrounded by forest and a splendid view over the island and the Marmara Sea we were at once seduced by the place.
As a former home for more than 5.800 orphanages the historic 20,000-square-meter building was constructed in 1898 for the company that operated the Orient Express as a luxury hotel and casino, named Prinkipo Palace. But the casino never opened since Sultan Abdul Hamid II would not issue a permit for its operation. So it was sold to the wife of a Greek banker and donated to the Greek Orthodox Church. Thereafter it served as an orphanage from 1903-1964. Until the Turkish state authorities forcefully closed the orphanage due to the Cyprus issue between Turkey and Greece, and the persecution against the local Greek population. Since then the buildings have been empty and in decay. In 2005, the Greek Patriarchate took the Turkish authorities to the European Court of Human Rights in the hope to recover the building. And in 2012 the Turkish authorities returned the orphanage to the Greek community, who complained that: "The state did not return the building to us in the same shape it was in when they seized it." It is estimated that 65 mills. euros would be necessary to put the orphanage back on its feet. The site has been included on the 2012 World Monuments Watch. According to the Greek Orthodox Patriarch, the plan is to turn the building into a global environmental center.
As we stood watching the building from outside its large iron fence, its condition, however, looked so bad that any prosperous future seemed impossible to imagine. Not a happy ending for a place with such an interesting history and still so much potential.
Photo / Video: Sila Yalazan
Text: Steen Andersen
***