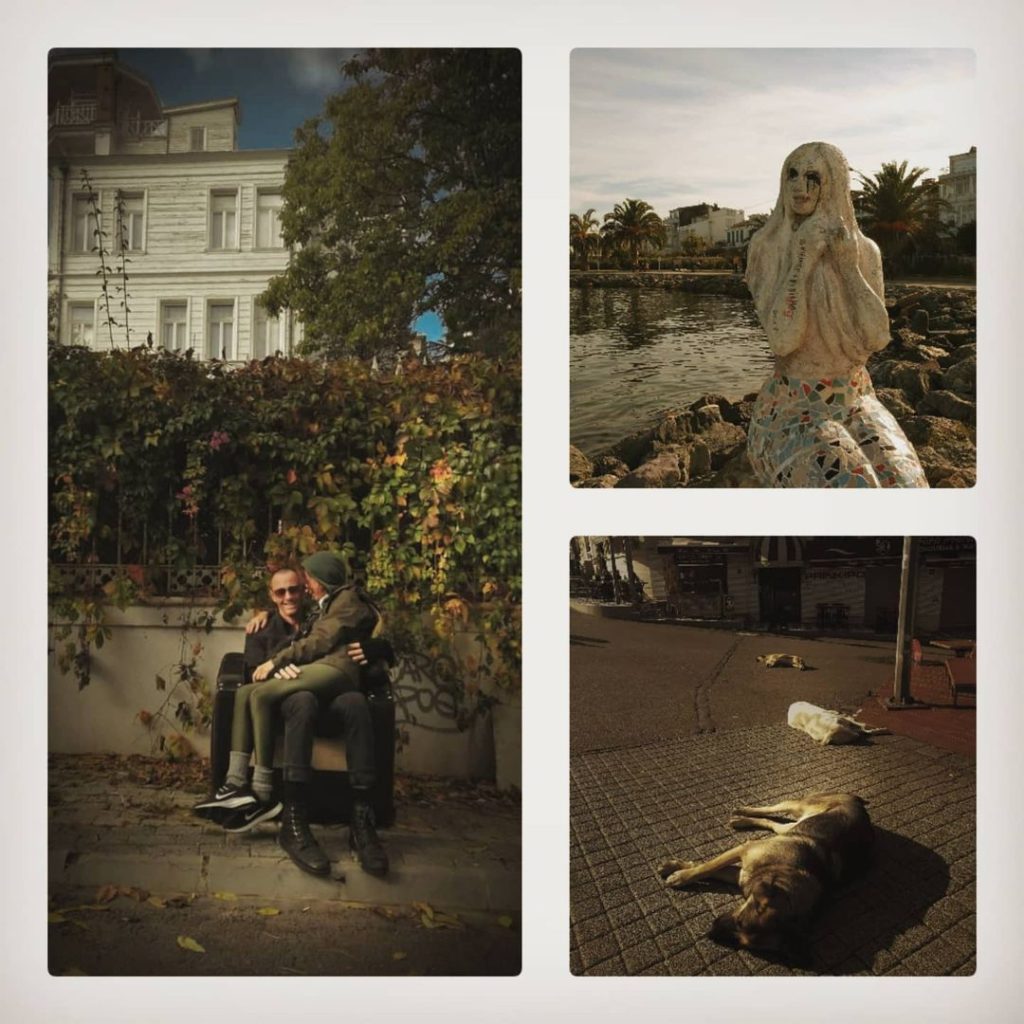 After spending the autumn of 2020 in Istanbul among more than 16 million other Covid-anxious people we decided to leave the busy and claustrophobic city life with all its Covid-phobia and limitations and go into hiding on one of the Princes Islands. We wanted to find peace of mind to write a novel and capture the atmosphere of the island.
The nine small islands are located about one and a half hours boat ride Southeast of the center of Istanbul in the Marmara Sea. The Princes Islands got their name because Byzantine emperors practiced sending troublesome princes there to be blinded, exiled, or executed. Today's citizens of Istanbul call them simply 'Adalar' meaning: The Islands.
We rented an old house for a month near the harbor of Büyükada, the largest of the islands. It was an old idyllic house, build, we were told, by Armenians and one of the oldest on the island. When we arrived it turned out that we did not have the house to ourselves: the owner lived in the living room with his cat. He was a young and pleasant guy, a Kurdish poet and translator of literature from Arabic to Turkish. Despite the unexpected guest, we decided to stay, seeing it as an opportunity to live with one of the locals.
The next day we walked up the hill from the harbor filled with cafes, restaurants, and souvenir shops, all of them half empty due to the Covid-19 pandemic, and continued through endless rows of old sleepy Ottoman-Victorian summer mansions, built by wealthy Ottoman families, especially Greeks, Jews, and Armenians – until the forest took over and send us into a calm and relaxing atmosphere with a beautiful palette of autumn colors. Finally, we could take off our masks and breathe the fresh island air coming in from the Marmara Sea. It gave us renewed strength to explore Büyükada and capture its liberating atmosphere in these strange and anxious times.
Photo: Sila Yalazan
Text: Steen Andersen
***