Sergii Tkachenko. Bodybuilder. From Lviv.
@seregatkachenko89
@vikki_wellnessfitness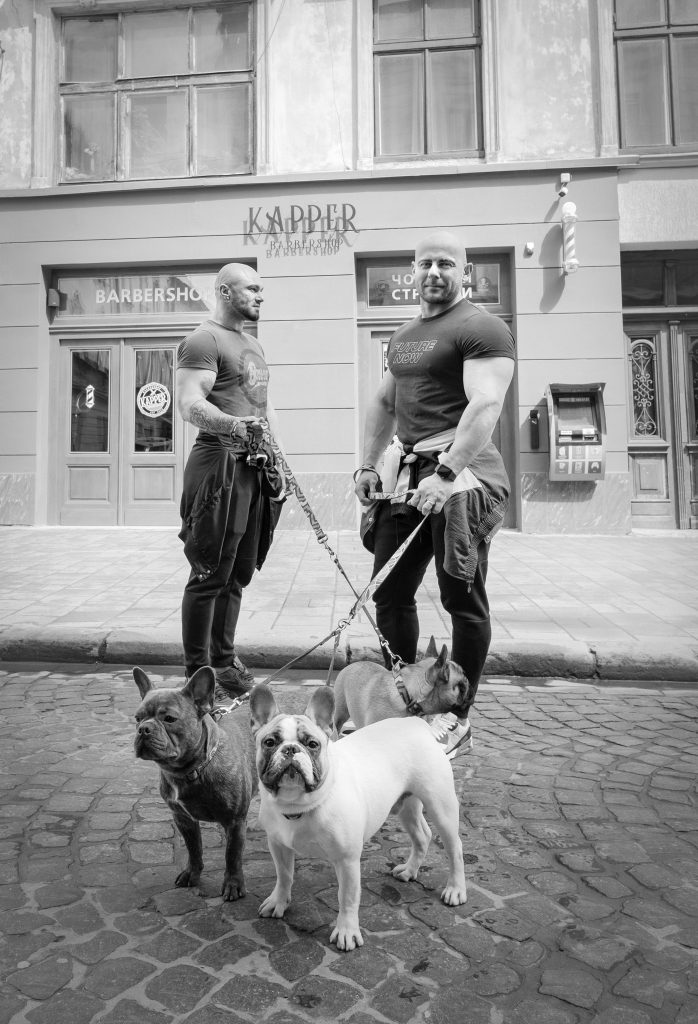 Strolling down the pedestrian street of Lviv in northern Ukraine we spotted Sergii Tkachenko and his friend walking with the dogs: Jack, Sky, and Persik. When Sergii saw our camera we did not even have to ask him what we wanted. He at once exclaimed with a smile: "You want to take a photo of me and the dogs? I'm all yours!" We asked him if he was used to people wanting to take photos of them, to which he replied: "We are the most famous in Lviv" Segrii is used to getting attention and posing in front of a camera since he is a Ukrainian Bodybuilder Champion 2018 and Vice World Bodybuilder Champion 2019. He is born in Lviv where his family still lives. The three dogs are his sister Viktoriia's. She is a wellness fitness Elite Pro athlete.
Photo: Sila Yalazan
Text: Steen Andersen
***