Sergii Tkachenko. Bodybuilder. From Lviv.
@seregatkachenko89
@vikki_wellnessfitness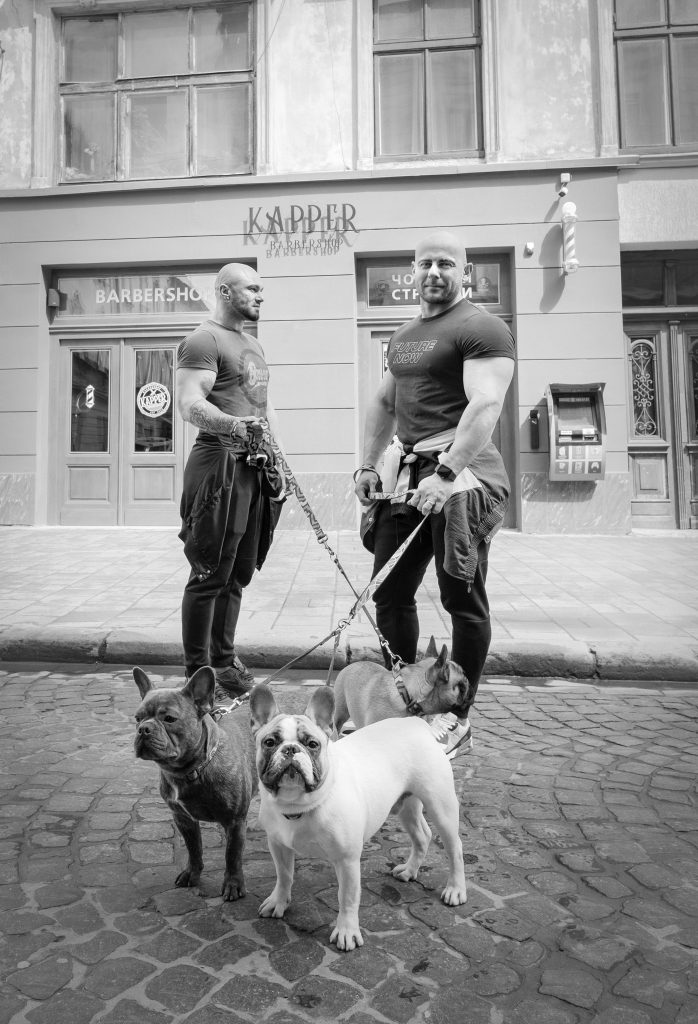 Strolling down the pedestrian street of Lviv in the northern Ukraine we spotted Sergii Tkachenko and his friend walking with the dogs: Jack, Sky and Persik. When Sergii saw our camera we did not even have to ask him what we wanted. He at once exclaimed with a smile: "You want to take a photo of me and the dogs. I'm all yours!" We asked him if he was used to people wanted to take photos of them, to which he replied: "We are the most famous in Lviv" Segrii is used getting the attention and to pose in front of a camera, since he is the Ukrainian Bodybuilder Champion 2018 and Vice World Bodybuilder Champion 2019. He is born in Lviv where his family still lives. The three dogs is his sister Viktoriia's. She is a wellnessfitness Elite Pro athlete.
Photo: Sila Yalazan
Text: Steen Andersen
***