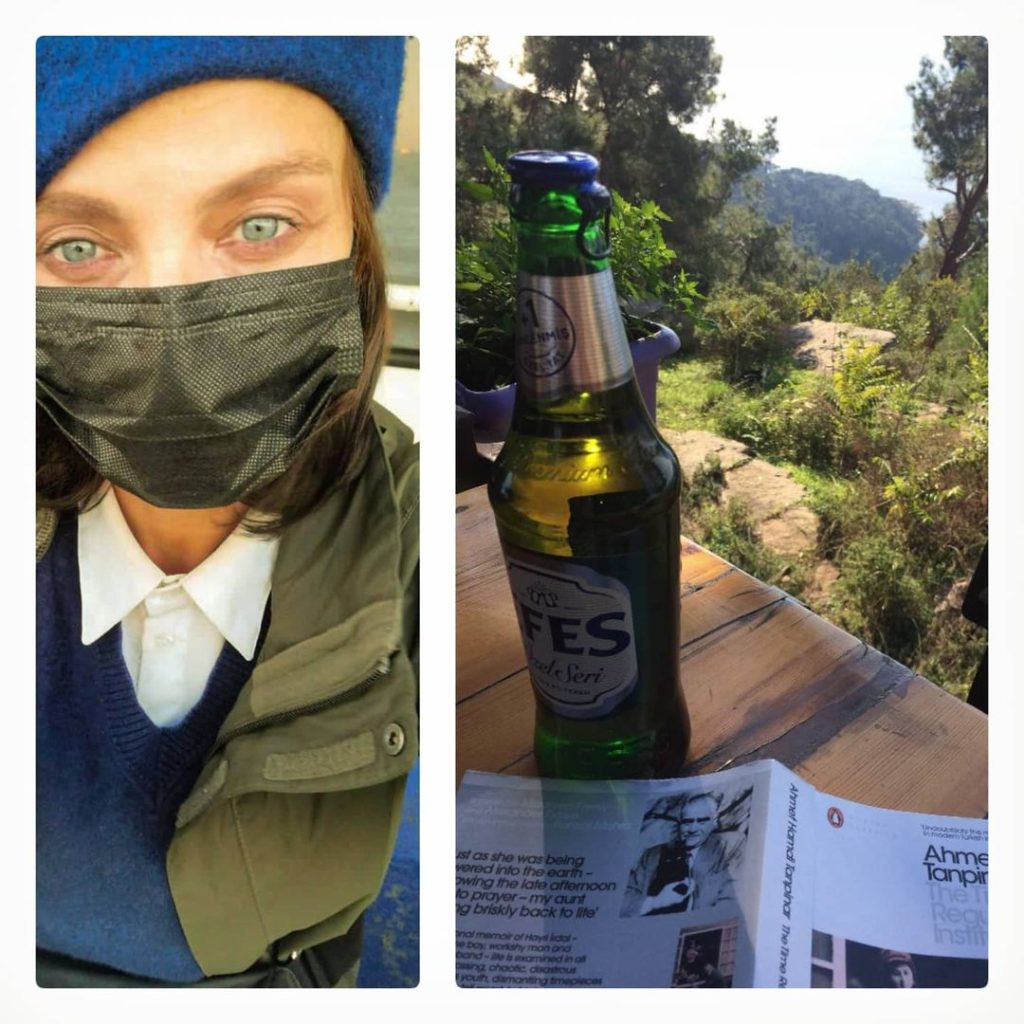 At some point during our stay in Büyükada, the largest of the Princes Islands the femme fatale part of Die Dada Welt had to make a longer visit to Istanbul. Before she left we joked about what could happen to a tall and handsome Scandinavian guy being left alone on a Turkish Island. After she had been in Istanbul for a week, we met at the harbor, where she was wearing something that for me seemed very old school. Never would I have imagined her with such a piece of clothing, but how sexy, she looked, wearing her blue beret. It at once reminded me of an anecdote from a book I was reading, "The Time Regulation Institute" by Ahmet Hamdi Tanpinar, published in 1954 … it stated:
"… you never know who's young or old anymore. You shorten your skirt and cut your hair, and well … And then if you wear a beret … One of my friend's husbands was a little too interested in young girls. The poor thing didn't know what to do. Finally, I had to intervene. I said, 'Sister, all you have to do is throw on a middle school uniform and get one of those caps.' At first, she said, not a chance, but now the silly man never leaves home."
I told her the anecdote, which made her laugh the whole way to our house. Me wondering: It wasn't that funny!
Then, after we had closed the front door, she began very slowly to strip off her jacket and pants. Underneath she was wearing a blue school uniform with a white shirt. She took my hand, dragged me down on the couch, and with intense beautiful eyes, she said: "What about it, do you like my new beret?"
Photos: Sila Yalazan & Steen Andersen
Text: Steen Andersen
***